Announcement(s) for the church bulletin? Click Here!
UPCOMING FELLOWSHIP MEALS:
---
Tax Information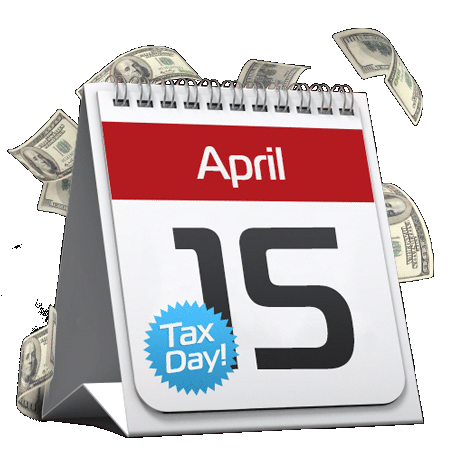 Members, your contribution receipts for the year 2017 are in your church mail boxes. 
---
MEN'S PRAYER BREAKFAST:
Sunday, April 8 at 8:00 am,

Cedarbrook Adventist Christian School

461 Kennedy Road in Port Hadlock.
Please contact Greg Reseck to let him know if you will be attending: 360-385-0150.
Donations towards the cost of food accepted.
Join us as we have a great time cooking, eating and praying together.
VEGGIE MAKEOVERS COOKING CLASS:
Taste of Thai
Based on popular request we are offering a plant-based Thai cooking class in April. Want to learn to make Pad Thai? Wondering what to
substitute for fish sauce? Join us for hands-on cooking and a delicious vegan Thai meal. Invite your friends.
Monday, April 9, 5-8 p.m.

Registration fee: $15 per person; $25 for two family members.

Registration is required.

Registration deadline: Sunday, April 8.
If you have questions, contact Heather Reseck at 360-385-0150 or
veggiemakeovers@gmail.com
COMMUNION: Please pray and prepare your hearts for Communion on the morning of Sabbath, April 14.
---
Join prayer ministry leader Janet Page at
Women's Spring Day to learn how to ask God to let His Holy Spirit rain on us.
Auburn Adventist Academy.

Registration: $40 between April 1-18.

INDICATE IN YOUR REGISTRATION THAT YOU ARE WITH THE PORT TOWNSEND CHURCH SO WE CAN HAVE A TABLE SET ASIDE FOR OUR GROUP.
---
NEW! GRIEFSHARE;
YOUR JOURNEY FROM MOURNING TO JOY:
The purpose of GriefShare is to transform lives impacted by the pain of loss. Each of the thirteen sessions will include a video seminar and group discussion. There is also a personal workbook.
Registration is open for upcoming classes at The Better Living Center, 1505 Franklin Street, Port Townsend, WA.
For information and registration contact
drdoloresjacoby@yahoo.com
---
MAGHREB PEOPLE PROJECT OF NORTH AFRICA:
Adventist Frontier Missions in union with the world-wide Seventh-day Adventist Church is seeking to bring the gospel and establish the Seventh-day Adventist Church among the un-reached, Islamic people of Northwest Africa. If you would like to learn more please call Sarah at 360-374-5151 who would be
happy to come to your home to share with you.
---
Revelation Speaks Peace (RSP) - A River Runs Through It (Part 2)
DAY/TIME:  Saturday, April 24, 2018 - at 6:30 p m 
LOCATION:  Better Living Center - 1505 Franklin Street, Port Townsend, WA
By The Voice of Prophecy & Shawn Boonstra who brought us "Shadow Empire" and "A Pale Horse Rides"
What on earth will happen next

Our world is in a state of turmoil: war, earthquakes, hurricanes, floods, the threat of pandemics, escalat​​​​​ing crime, a shaky global economy, and a volatile stock market. Our whole world is on edge! Millions are asking, "What on earth will happen next?" This powerful seminar will clearly unfold incredible Bible prophecies. Experience hope for the future as you discover that Revelation speaks peace.
Please note: In March and April, we will hold some extra RSP Seminars in addition to Tuesday nights in order to finish before Camp Meeting. 

All  Sessions will be at the Better Living Center. The church address is 331 Benton Street.

Saturday, April 14 - A River Runs Through It (Part 2)
---
ASI Northwest Spring Convention: 4/19 - 4/22

Location: Edward D. Hansen Conference Center
2000 Hewitt Ave
Everett, WA 98201

and FREE DENTAL AND OPTICAL CARE on 4/20 & 4/22

Location:  Xfinity Conference Center 2000 Hewitt Ave. Everett, Wa 98201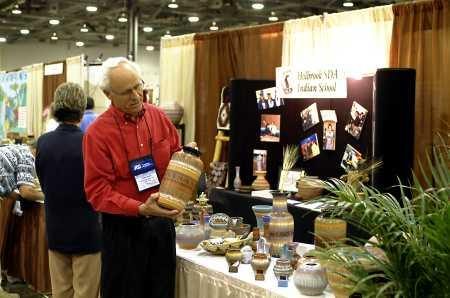 ASI President's Message:
"Roll up your sleeves, let's go to work", my great grandfather would say on the farm. Picking rocks out of the fields was a necessary part of farming/ranching in Southeast Idaho in preparing the ground for planting and harvest. There are monuments to the work from the family still standing tall near the land that was once covered in rock.
In the past, our conventions have had a dimension of receiving—receiving excellent information about ministry in our communities, businesses, hospitals, and anywhere our people have been found reaching out to others. This year we are changing things up in a way I think you'll like. We will begin with a devotional Thursday evening at 6:30pm with our weekend speaker, Dick Duerksen at the Angel of the Winds Convention Center/Arena, and then we'll head into an orientation for the Everett AMEN Clinic to be staffed by our ASI members on Friday and Sunday! This town of over 100,000 is a special place to me, as my parents had lived there for over 20 years, and it's a community with many needs—needs we can help fill with our time. Whether you're a healthcare worker, dental or vision professional, or a general volunteer, please plan on joining us to help serve the expected 800-1,000 patients.  This is a great opportunity to relieve pain and restore quality of life! What a blessing it will be to serve them AND work side by side with you!
Friday evening we'll be blessed with a full program of singing, and testimonies as we bring in the Sabbath in grand fashion in the Puget Sound. Elder Duerksen will again lead us on an adventure, which he'll conclude Saturday evening. Sabbath morning we'll be treated to Sabbath School by Dr. John McVay, then church with Elder Doug Bing, a longtime friend and president of the Washington Conference. Beautiful music will be provided throughout our time and you'll be treated to testimonies from several of our members in action, Todd Guthrie of the AMEN board, and Karen Nicola from Comfort for the Day.
Roll up your sleeves with me, let's go to work for the Lord in Everett, Washington!
Fred Cornforth, President, ASI NW