Do you have announcement(s) that need to be published in the church bulletin?

Click Here

!
---
Monday, June 11 from 5-8 p.m.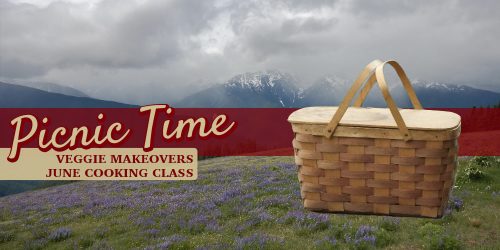 Space is limited.                      REGISTER NOW.
                                                   Registration: $15

Registration Deadline:    Saturday, June 9
Invite your friends. Let's create community connections, make new friends, and have fun while cooking, eating, and learning together.
---
Wednesday, June 13 At 7 P.M. - Cedarbrook Early Learning Center (ELC) Graduation.
Location: Better Living Center. Please come support Joi and her team as they celebrate promoting the little ones on to the next BIG step in their academic careers! 
---
NEW! GRIEFSHARE;
YOUR JOURNEY FROM MOURNING TO JOY:
The purpose of GriefShare is to transform lives impacted by the pain of loss. Each of the thirteen sessions will include a video seminar and group discussion. There is also a personal workbook.
Registration is open for upcoming classes at The Better Living Center, 1505 Franklin Street, Port Townsend, WA.
For information and registration contact
drdoloresjacoby@yahoo.com
---
MAGHREB PEOPLE PROJECT OF NORTH AFRICA:
Adventist Frontier Missions in union with the world-wide Seventh-day Adventist Church is seeking to bring the gospel and establish the Seventh-day Adventist Church among the un-reached, Islamic people of Northwest Africa. If you would like to learn more please call Sarah at 360-374-5151 who would be
happy to come to your home to share with you.