Do you have announcement(s) that need to be published in the church bulletin?

Click Here

!
---
 Summer Potluck Favorites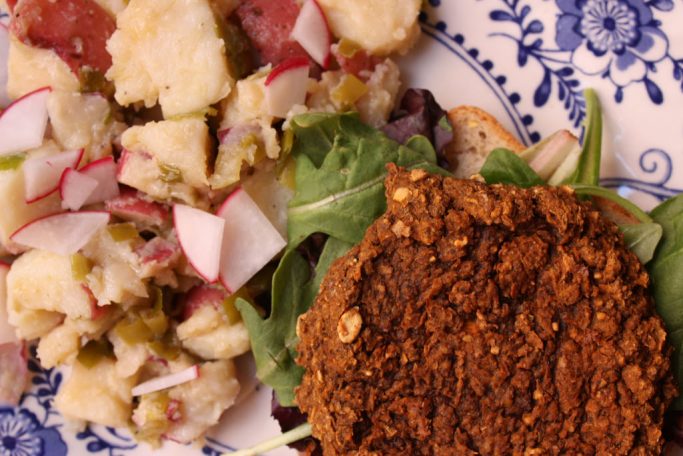 ---
Veggie Makeovers Cooking Class:
Summer gatherings provide the perfect opportunity to share plant-powered dishes so good that everyone will want some.

The key to crowd-pleasing food is to showcase fresh, seasonal produce.

Here's a taste of the deliciousness we'll be creating in this hands-on plant-based class:

Crowd-Pleasing Taco Salad
Burst-of-Summer Salad with Glazed Pecans
Crunchy Thai Salad with Peanut Dressing
Collard Wraps with Microgreens
Lemon and Herb Potato Salad
Veggie Burgers
Melon Fruit Salad with Mint
 
Port Townsend:
Monday, July 9, 5-8 p.m.

Better Living Center. Theme: Summer Potluck Favorites.

Register by July 7.

Sequim: Monday, July 16, 5-8 p.m. 
(note the change of date)

Registration is required: $15
At the door: $25

If you have questions please contact me.
For abundant health,
Heather Reseck, RDN
Join us for this interactive, hands-on class. Some of the benefits you'll receive from this hands-on class:
Taste the deliciousness of plant-based eating.

Get hands-on experience with whole-food ingredients.

Boost your confidence with preparing plant-based foods.

Learn kitchen hacks for making healthy meals easier and faster.

Connect with others on the journey to a healthier lifestyle.
To learn more about these monthly vegan classes, visit http://veggiemakeovers.com/cookingclass/
---
NEW! GRIEFSHARE;
YOUR JOURNEY FROM MOURNING TO JOY:
The purpose of GriefShare is to transform lives impacted by the pain of loss. Each of the thirteen sessions will include a video seminar and group discussion. There is also a personal workbook.
Registration is open for upcoming classes at The Better Living Center, 1505 Franklin Street, Port Townsend, WA.
For information and registration contact
drdoloresjacoby@yahoo.com
---
MAGHREB PEOPLE PROJECT OF NORTH AFRICA:
Adventist Frontier Missions in union with the world-wide Seventh-day Adventist Church is seeking to bring the gospel and establish the Seventh-day Adventist Church among the un-reached, Islamic people of Northwest Africa. If you would like to learn more please call Sarah at 360-374-5151 who would be
happy to come to your home to share with you.